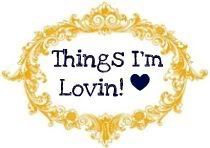 This grill from Crate and Barrel was a wedding gift from my boss. And...I LOVE IT! It has a gas starter, so I don't worry about 'explosive things' and lighter fluid (nor losing my eyebrows and eyelashes). Plus, we still get that charcoal taste. Once Michael taught me how to use it, it's super easy. The best part- is that it's GREEN. My favorite color. Naturally, I bought the matching doormat on sale so everything fits together. We will be ready for grilling anytime. I wanted to list this before grilling season leaves us. Here in AZ we still have a few more weeks for it especially on Football Saturdays and Sundays, but it's getting chillier by the day :-)
Eventually, I hope to get better with these items, so they can be things other reads will use. Yes, maybe you will purchase that grill at the end of the season sale or whatever...BUT my next few probably won't do much for ya. However, they are the things of the week for me! FLAVORED TOOTSIE ROLLS. OMG- I avoid the Halloween candy aisle at the store b/c I know good and well that if I buy any now, it will NOT be there come time for trick-or-treaters. I made the wrong turn, if you will, and entered the sugar overload, carb haters hell, prego lady's heaven. I found the world's largest bag of flavored tootsie rolls. Usually, they are in some kind of mixture with other candy that ultimately makes them taste funny. (has anyone else ever noticed that candy does that? sick) But, no, not this year. AND they have new flavors. It took all the power in me to not buy the bag (even though it was in my cart not once, but
twice
! lol) Then, we attended a friend's son's 4th birthday party Sunday. He broke open the pinata and lo and behold...there they were. Calling my name. Since there were only 3 little boys attending the party, prego moved her way in and grabbed a handful of the delicious, chewy, sugar bits. It was awesome. Now, if only that curbed my craving...
And not playing favorites, BUT check out these little loves. These boys are my nanny boys:
Meet Troy and Hunter.
And look at them before:
Man, how time flies. In the individual pictures, they're almost 18 months (and I just realized I told someone this morning they were 16 months...sad face!). I have to guess in the picture of them together that they're no more than 3 months. They were born in May and my iPhoto says this was taken in August. *sigh* Times flies. I got teary eyed the other day thinking about them going to kindergarden, then driving and dating, and playing football...I love boys. I could also go on FOREVER about these two. They're SO opposite, but are twins. Hunter has a mouth full of teeth, is rambunctious, tough, loves balls, hits, bites, runs, loves to be tackled, and has a terrible temper. Troy is more reserve, although he does everything Hunter does, he does so more cautiously. He has a two for one tooth we love and is a 110% momma's boy. I think I'd be fine with 4 boys. I know I say this now and may regret it later. Michael will die with 4 girls. So, I'm willing to go the other extreme. They're fun. While I love bows, dance class, dressing up, and girly things...they're just SO high maintenance! (coming from me, right?) Everyone tells me baby B is a boy...and all my life everyone has told me I will have all boys. It's great. I want hubby to have his boy and if I can bring FOUR of them into this world for us...even better! I might even have that wild hair that tries for a girl on #5...why not? (again, I say this now) We shall see. I am SO excited for March to come so I can see what's growing in my "lovely lady lump" now!
Those are my loves this week...until next time...