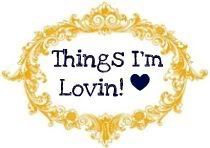 #1 FLIGHT BENEFITS!!! Thank you American Eagle for hiring my husband. And thank you for promptly adding me, his wife, to the flight benefit plan (or whatever it's called). Right this minute, I'm sitting in M's hotel room eating Pizza Hut blogging. I'm waiting for him to get out of ground school so I can see him for the first time in 12 days. Doesn't seem like a lot on paper, but it feels like an eternity to us. I plan on falling asleep while watching a movie (this isn't hard for me- at all). I flew out far too early this morning, on my first "non-rev flight" of many, I fear. I'm talking early...like wake up at 1 am, leave Prescott at 2 am, arrive at the airport in Phoenix by 4 am, on the plane at 5:45 am, and airborne by 6:20 am. Whew! What a morning. Baby B is probably thinking "my mom has lost it." And so is Gracie who got left behind to hang with her Uncle Mike. (side note: I despise leaving my dog. If I had it my way, I'd shrink her like in
Honey, I shrunk the kids!
and bring her with me everywhere.) Anyways, I am not the type to dig flying standby b/c of the unknown, but I did it today and I got on! Woo hoo! I also have a HUGE issue with American Airlines and would never fly with them again if it was up to me. However, flying for free might be a great payback...sweet victory for me :0) I am SO ridiculously happy to be here. I feel normal again. Although I know these few days will fly by, I get to see my hubby's baby blues in person for days! And thank you to my boss, who loves me like one of her own. Without her, I probably wouldn't be here visiting M.
#2 Dr. Seuss Chucks. OMG I love these shoes. The boys, as in Troy and Hunter the boys I nanny, have a few pairs of them. The One Fish, Two Fish ones, black ones, white ones, and Thing 1 and Thing 2 ones. They KILL me. I have a great pic of Huntie wearing some at the park. Honestly, there isn't a better thing for a kid to wear. Tennies decked out in a great book. Just imagine a little boy romping around in these. *ah* to die for! Whatever...kids shoes are adorable in general, but I also happen to love Dr. Seuss. I'm not saying these are only for boys...I guarantee if we have a girl she'll be rocking some of these kicks. Good times in the kid department.